The Rotary Electric Mop lets you clean your floors with ease. It is a revolutionary and easy to mop that delivers professional quality results at an affordable price.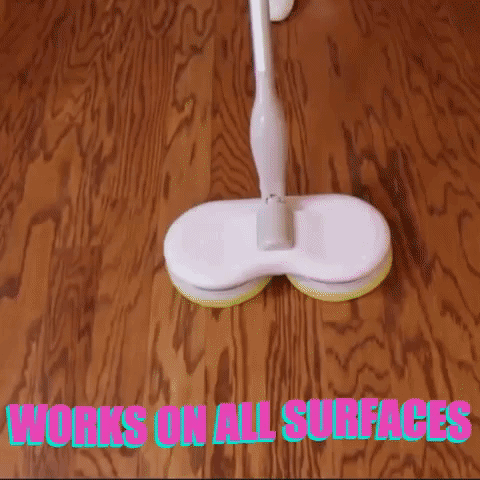 The dual spinning heads which draw dirt out. It evenly polishes as it hovers over your floor surface. It's gentle enough to use on pine, softwood, linoleum, and laminate flooring. If you don't already own a Wireless Rotary Electric Mop, you truly don't know what you're missing.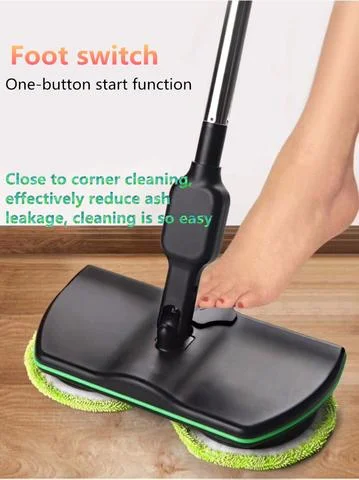 With dual spinning heads.
Powered by a rechargeable battery.
200 RPM of cordless cleaning power.
Clean for up to an hour on just one charge.
Cleaning pads are washable and reusable.
Gentle enough to use on pine and laminate floors.
Clean and polish any hard floor surface quickly and easily.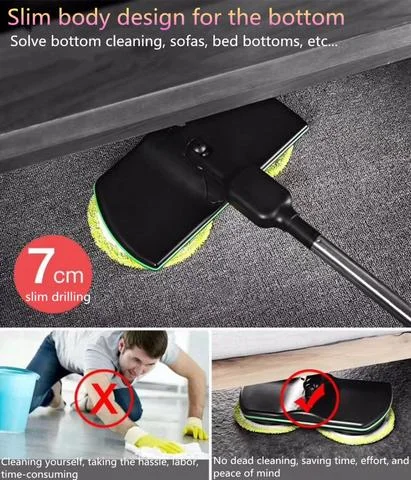 PRODUCT SPECIFICATIONS:
Weight: 1500g
Material: ABS / Stainless Steel
Power: Li-ion battery(Built-in)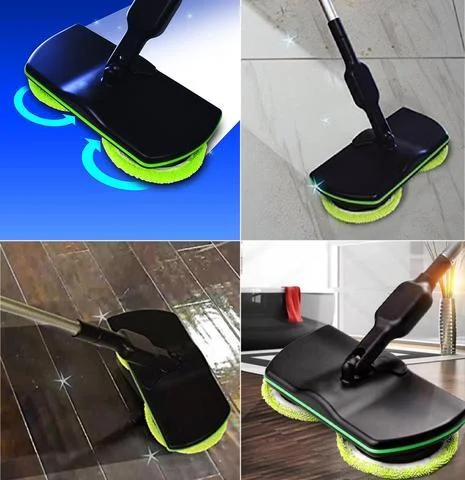 PACKAGE CONTENTS:
1 x Power Adapter
2 x Scrubber Pads
2 x Micro Fiber Pads
1 x Wireless Rotary Electric Mop