Eliminate stress & anxiety with Sticky Balls

Ever want to just decompress and relax with something to fidget with? Our Wall Balls are great to help you relax after a stressful day at work or school.Throw them at the ceiling and watch as they stick before falling back down to catch them. All balls contain some filler to ensure that they feel good to grip and balanced to throw.

Stress Relief
Helps the blood circulation in the hands. Ideal For Stress & Anxiety Relief, Enhanced Blood Circulation, Special Needs, Perfect gift for your friends or yourself to relax.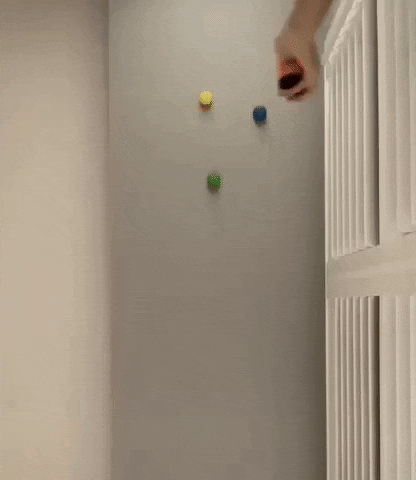 Great at home exercise
Have a friend who is often stressed or bored? Gift them some Wall Balls to help them relax or spend their time!
These Wall Stress Balls help to keep the blood flowing and keep your mind off stress factors. Great for relaxing and chilling.