⭐⭐⭐⭐⭐
"Really Cool Looking, My Girlfriend loved it and it was a perfect gift! Thank you!" - Mike H., Tampa, FL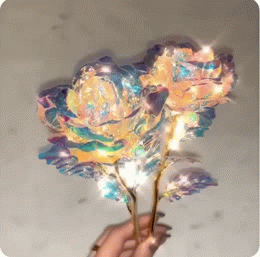 An Everlasting Gift, Just Like Your Love!
Surprise your special someone with a gift that is beautiful, eye-catching, and eternal! Unlike a real flower, this gift won't die and will always be a remembrance of the the feelings and love you share!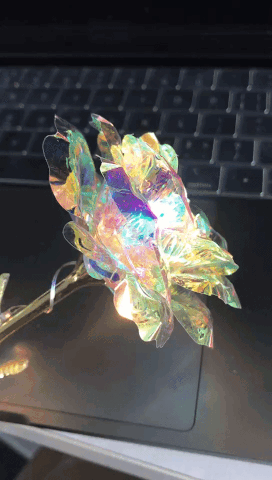 Our Eternal Rose is made to last and is crafted with transparent leaves that sparkle in the sun and emit different colors. The Rose is handmade by professionals and is the perfect gift for this upcoming Valentine's Day!
FEATURES:
✅ GLIMMERS: Shines brilliantly to take her breath away!
✅ CAREFULLY CREATED: Handmade and crafted to resemble a real rose
✅ DISTINCTIVE: Uniquely beautiful and unlike any other gift!
✅ PERFECT FOR: Surprises! Gifts! Valentine's Day! Anytime you want to show your love :)

Details:
Package Includes: Box with Gold Eternal Rose (and stand if purchased)
Material: 24K Gold Plated Polyethylene
Flower Size: 24x7cm