Want a new friend?Dancing cactus is so lonely right now and he is waiting for his new buddy.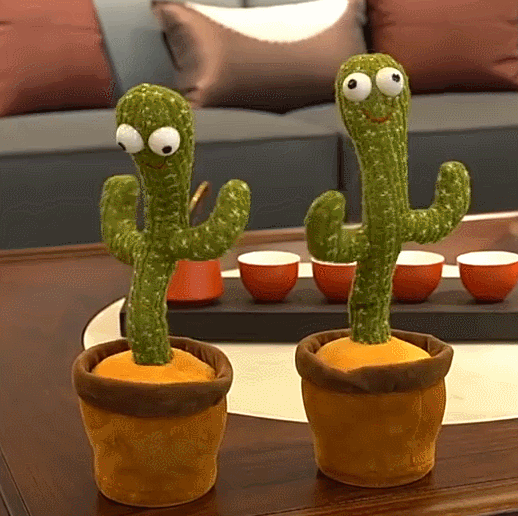 This cactus is a true dancer and a real singer.
You can watch and learn some moves from him.You can also make a duet with him.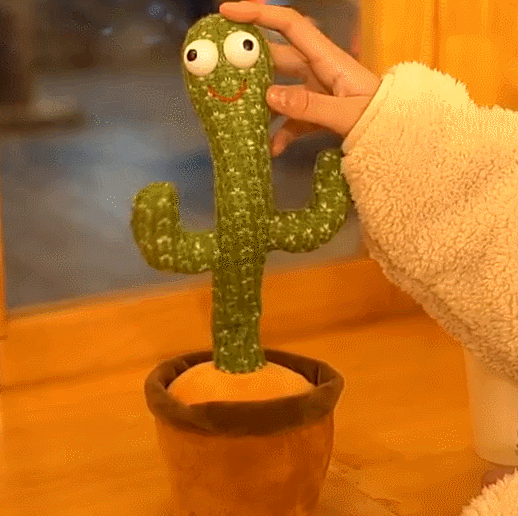 Funny Design - 

The plush toys can sing and dance , the unique funny design looks great.
Funny -

 The Singing And Dancing Cactus mimics a smiling face, when music is playing, which cheeks are shimmer and glow, it's a wonderful performance that will bring you endless joy.
Easy to Use -

 Open the battery cover at the bottom of it, put the battery in it, close the battery cover, turn on the black switch nearby, placed it on a desktop or flat surface, then it starts dancing with music.
Perfect Gift -

 It looks magic when it is dancing and singing, it\'s a funny toy, the best Christmas gift for your kids, friends and family.
Kids\' Development - 

Benefit for promoting the development of kids\' sense of vision, sense of hearing and sense of touch.

Interest Stimulation - 

Equipped with 40 music, can essentially soothe baby\'s touchy mood, it can also bring up baby\'s interest in music and dancing.
Item Name: Singing And Dancing Cactus
Material: plush, electronic components
Age: 0+
Music: 60 songs
Function: Singing & Dancing
Battery: 3 * 1.5V AA batteries (not included)
1 * Singing And Dancing Cactus