Stimulate your children's creativity with the brand new intelligent robot!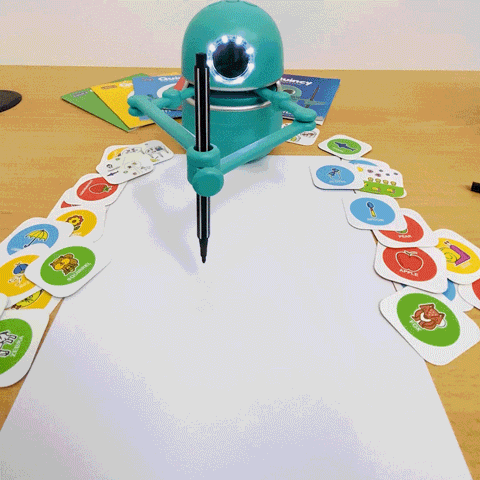 Step-by-step drawing will help your children shape their thoughts by creating a mental picture of objects just like artists and scientists do!


The Drawing Robot is designed to help your children easily learn drawing, math and spelling in the comfort of your home.
It offers 24 easy-to-follow and fun drawing classes for children. In addition, it helps stimulate your child's creativity, self-esteem and confidence.
SO, HOW DOES IT WORK?
All you have to do is show a drawing card and it will reproduce it in a few seconds.
The robot uses a friendly human voice to guide and engage your children every step of the way.
VERY INTERACTIVE!
Your child can ask the robot to repeat one of the drawing steps by pressing the reset button at any time.
This robot is designed to bring fun to your children's learning! Bring your family together for fun drawing activities now!
Boost your child's creativity by launching a drawing contest with the robot and your child. 😉 It even has a rechargeable battery so your children can take it with them wherever they go!