Don't Waste Time Laboriously Hand-Peeling Your Fruits And Vegetables!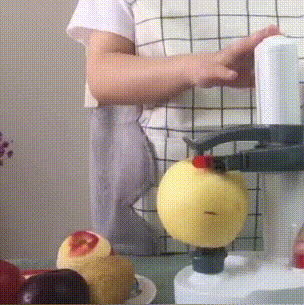 Fed up with painstakingly peeling fruits and vegetables by hand using an ineffective peeler? Spending hours peeling potatoes and hard vegetables to no avail every other meal?
Revolutionize your cooking experience with this speedy Multi-Function Electric Peeler, have your fruit and veg prepped in seconds!
WORKS WITH 4*AA BATTERIES (NOT INCLUDED) OR ALTERNATELY DON'T USE BATTERIES AND PURCHASE THE PLUG FROM THE VARIANT SECTION TO POWER IT ELECTRICALLY.
Highlights
✓ A potato can be peeled in just ten seconds: high-quality stainless steel blade peels fruits and vegetables in a blink of an eye!
✓ Easily peels an endless variety of fruits and vegetables: peel potatoes, sweet potatoes, tomatoes, zucchinis, apples, pears, oranges, lemons, mangoes, kiwis, cucumbers, radishes, papayas, and much more!
✓ Adjust the thickness of peeling to suit your needs: robotized arm and automatic balance in the peeling process keeps thickness uniform and catered to your preferences. The movable fixed needle can adapt to different fruit and vegetable height.
✓ Steady and non-slip, no need to hold whilst peeling: durable ABS plastic non-slip base keeps steady on any work top whilst in use. Gently press the button and let it peel automatically.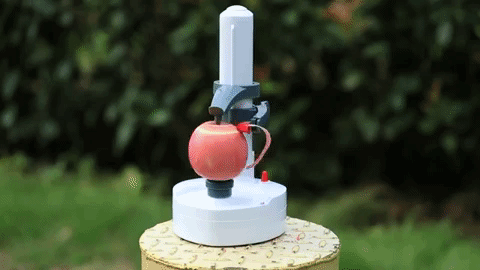 The bottom holder fixes in place the vegetable & fruit in its rotation process. No need to hold the vegetable during peeling, making it completely safe for your hands unlike with regular peelers!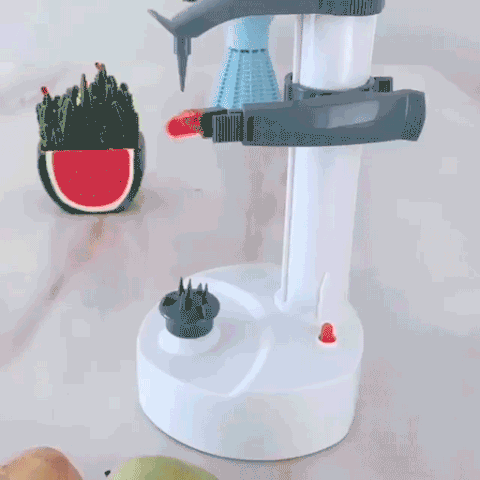 Peels the skin without wasting any nutritious parts of the fruit and veg! Peel them to your desired thickness.
Choose from colorful and stylish red and green, or clean and simplistic white!
Functions with 4* AA batteries (not included), but also can be used with the charger, (see in variants to purchase) if charging when in use.