You can use these food saver bags on camping trips in your cooler as it's waterproof.
They are perfect for taking snacks for your toddler when your kids are on the go, and also great for your lunches. Durable, a must-have for you.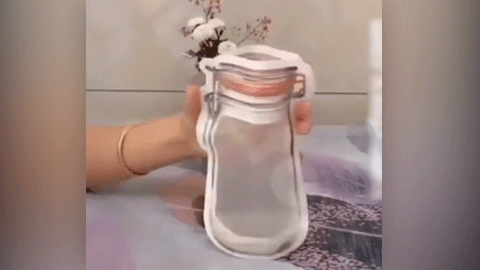 FEATURES:
Leakproof Reusable Snack Bags: comes with 20 counts mason jar zip lock bags including with 5 tall bags(500ml), 5 large bags(1000ml), 5 medium bags(500ml), 5 small bags(150ml).
Easy Seal Zipper Storage Bags: perfect for storing and preserving food. Such as nuts, candies, cookies, sandwiches, biscuits, noodles, etc.
Freezer Safe & Easy to Clean: It's not only designed for the refrigerator to store food but also great for you when you go to work, school, traveling, or camping outside. We recommend HAND WASH, for the dishwasher will damage the zipper of the food storage bags. It is easy to clean with the bottle brush and put the bags on the top of a mug or cup to air dry.
Cute design and great material: portable food saver bag with mason jar design, plastic bags with zip lock are good for packing, storing, displaying foods, made of food-grade PE material, safe and non-toxic, odorless, BPA-free. They are reusable, washable, waterproof, and refrigerated.
Easy to find your items: these transparent bags are great for you to pick up what you want, easy to use. A must-have for all kitchens.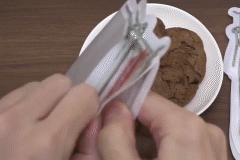 SPECIFICATIONS:
Material: PE
Size: please refer to the picture