Transform Your Bathtub Into A Home Spa!
Bathing should be a blissful experience that allows us to recover from the stressful and hectic events of our every-day lives...
Unfortunately lying in a hard tub for a prolonged period of time can cause back and neck pain, which drastically reduces the pleasure that we get from taking a bath...
But don't worry! That is why we have spent countless hours designing and engineering the Luxurious Memory Foam Bathtub Pillow!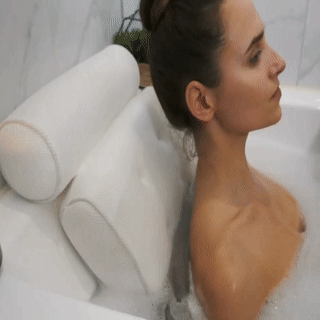 Experience Unbeatable Relaxation & Comfort
With our bath pillow, you'll get optimal support for your head, neck and shoulders. Simply sink yourself into the extra-soft padding and enjoy luxurious spa-like experience from the comfort of your bathroom!
Additionally our pillow has been carefully made from premium memory foam, which conforms to the exact shape of your body, guaranteeing the ultimate comfort during usage.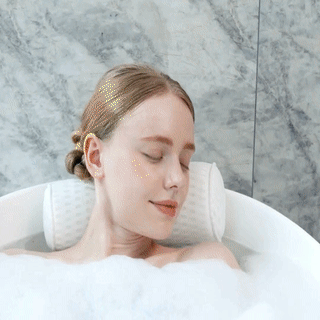 Easy To Attach To ANY Bathtub
Ultra strong suction cups allow you to effortlessly attach the Luxurious Memory Foam Bathtub Pillow to your bathtub (please remember to wipe off the bathtub surface and slightly wet the suction cups before attaching).
Key Benefits At A Glance:
✔ Soft material that doesn't scratch or irritate skin
✔ Extra-thick padding to support your neck, head and shoulders
✔ Enjoy a relaxing spa-like experience from the comfort of your bathroom
✔ Ultra strong suction cups allow you to effortlessly attach the pillow to your bathtub
✔ Made of premium memory foam that conforms to the exact shape of your body
✔ 100% hypoallergenic and breatheable
✔ Easy to clean - machine washable
✔ The built-in mini hook makes the pillow really easy to store away and dry