Make Your Significant Other's Heart Melt With This 'I Love You' Necklace! ❤
Perfectly placed in the middle of a stunning heart-shaped pendant, the projection bead looks just like any other black bead. ​But it hides a special secret for only the two of you to enjoy​. Whenever your love wears it, it's sure to feel like you are right next to them​ whispering "I love you" ​in their ear. ❤
• Contemporary heart-shaped pendant
• Strung from a delicate link chain
• Tarnish-proof and scratch-resistant
• Minimalist and elegant design that pairs well with all outfits.
• Hides the sweetest message within the central black bead
Strengthen your special bond 100-fold with this one-of-a-kind necklace and show them that you'll love them forever. Birthdays, anniversaries, Valentine's day, or just because you felt like it, it doesn't matter when you gift this necklace to them - this simple, yet sweet gesture is sure to get them excited and giggly all day!

Surprise your loved one with the sweetest, thoughtful, unique gift. It's unlike any other and simply unforgettable!
How It Works
 Just shine a light on the black bead and it projects the "I Love You" in 100 languages onto a wall or any flat surface, and watch their face light up instantly. Even your phone's camera can clearly show you the clear lettering against the black background, so your loved one can look at it and smile to themselves no matter where they are.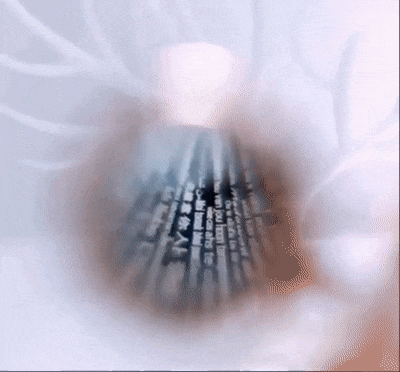 FEATURES:
Nano engraving technology
Dazzling shine
Three-dimensional geometric modeling
High-quality zircon embellishment
ADDITIONAL DETAILS:
Metal Type: Copper & Stainless Steel
Chain Type: Link Chain
Pendant Size: 1.8cm*1.4cm
Material: Copper Crystal Zircon
Chain Lenght: 37+8cm extended chain
Package Includes: 1x "'I Love You' in 100 Languages" Necklace