No More Painful Ingrown & Ugly Toenails!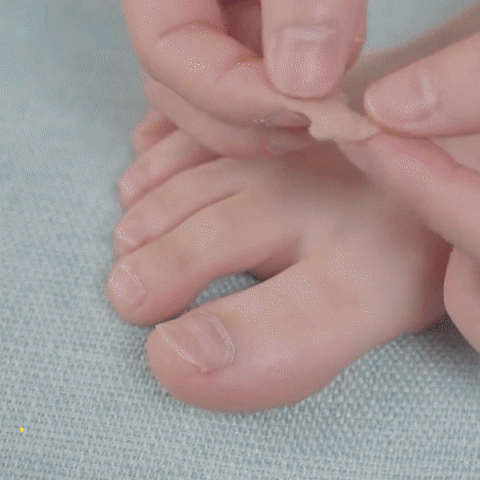 Never experience the nuisance of ingrown toenails again! Get rid of them forever with Glue Free Toenail Patches!

Each durable and tough patch naturally realigns toenail growth upon application by correcting any excessive nail curving while eliminating pain and discomfort. Not only does it correct toenail deformities, it also prevents them from reoccurring! Bring those healthy, beautiful toenails back and keep them as is forever! Each patch is tough enough to control nail curvature, yet elastic enough that you'll feel comfortable the entire time you're wearing it.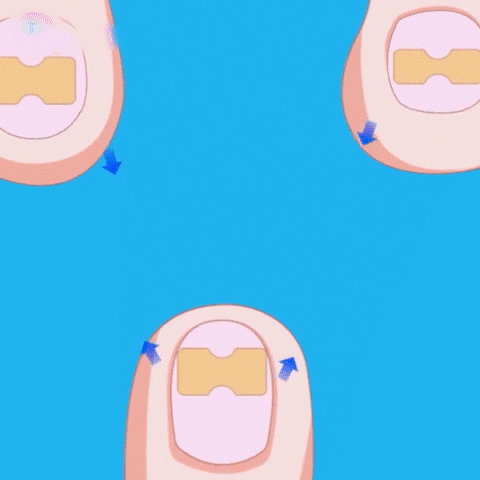 FEATURES:
HIGH-QUALITY MATERIALS: Made from premium grade materials for practical and comfortable use
KEEPS NAILS HEALTHY & RELIEVES PAIN: As toenails grow, they tend to turn inwards. These patches take good care of your nails and prevent them from growing inwards, relieving them from any pain. Correction is painless and gentle for several weeks
SUITABLE FOR HOME & PROFESSIONAL USE: Can be used as a professional paronychia treatment tool. Effectively improves the condition of ingrown nails
FITS WELL ON THE FOOT: Adopts lever mechanics to change the angle of nail growth, and straightens each side of the toenail. The glue bottom layer of the patch is firm and fits well on the foot.
HOW TO USE:
Tear off the inlaid nail sticker from the protection board. Try not to touch the pasted part, so as not to weaken the adhesion and cause the adhesion to be unstable.
Press the nail sticker on the central part of the nail. If the nail sticker is larger than the width of the nail, use scissors to cut the nail sticker to a suitable size before use
Use your fingers to press both ends of the ingrown nail sticker to make it stick more firmly
SPECIFICATIONS:
Material: Non-woven fabric, PET plastic, Oil glue
Size: 10.5x4.5cm/4.13x1.77"
PACKAGE INCLUDES:
10pcs x Glue Free Toenail Patch