The Sweet Spot Ice Cream Maker is includes everything you need to make delicious homemade ice cream and other frozen desserts in minutes. Children's fried yogurt machine creative with your toppings.
Small ice machine includes ice cream, spoon, scoop, and recipe book. Homemade ice cream roll is Simply poured mixed ingredients onto the quick freeze surface. The fried ice tray has a scoop and rotates until ice cream forms Use the scraper to create a beautiful and delicious rolled ice cream.
The ice cream machine adds fruits, nuts, chips, or chocolate chips; This ice cream pan is perfect for the kids or a fun night out. The yogurt maker uses food-grade stainless steel material. The Stainless Steel Ice Maker's use of iced cold storage makes production more convenient and faster.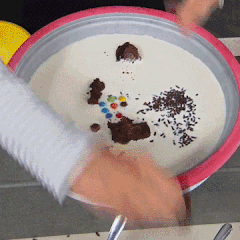 Features: 
Works in just minutes by using thermal conduction on a specially designed metal plate
Eliminates buying store-bought pints or rock salt
Fun activity for the whole family
Makes delicious homemade ice cream
Safe and easy to use- Kids can do it by themselves!
No electricity needed
Can also be used to make frozen yogurt, gelato, sorbet, and more
Scoop and spades are included
Hand washable (not dishwasher safe)
Made with high-quality materials
Simply pour ingredients onto the fast-freeze metal plate and scoop until at desired consistency
Metal plate must be frozen ahead of time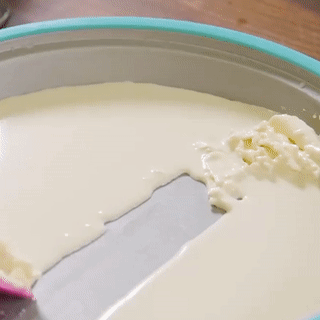 Instructions:
Put metal plate in freezer ahead of time- recommended to freeze for at least 8-12 hours so that it will be cold enough to make ice cream quickly.
Pour desired ingredients onto frozen plate and mix and flatten. Wait until it thickens and then cut into squares. Can be rolled to make "rolled ice cream".
Once at desired consistency, scoop up off metal plate and transfer it to a bowl.
Enjoy delicious homemade ice cream!
Package includes:
1 x fried ice cream roll machine and 2 scoops