Never be vulnerable in the dark again!
Being outside without any source of light is dangerous. Flashlight Survival Watch is a multi-tool survival instrument that can save your life! It gives you a line of defense against attackers, wild animals, and getting lost in the dark. Ideal for outdoor situations, as well as walking at night.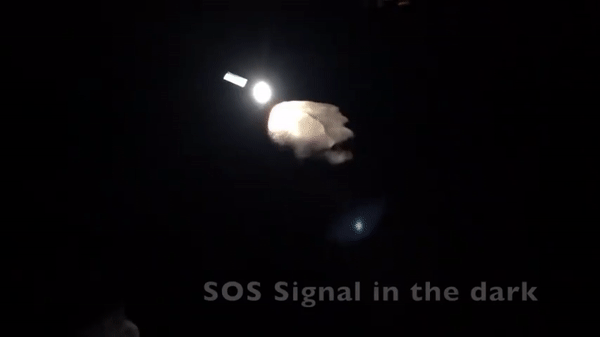 The LED flashlight comes with 3 brightness settings- low, medium and high. The digital watch component makes this practical to wear every day use so you'll never be without your emergency light source. Water resistance makes this watch practical for outdoor situations.
Feature:
100% Brand New and High Quality
Portable LED wristwatch with flashlight , you can use it to running at night
Adjustable nylon wristband with metal buckle for clasp
LED display ,show time and date
Left and right key is the light and time switch
Built in rechargeable lithium-ion battery
Fit for Everyday carry camping, hiking, hunting, caving, night ride,sports and outdoors items: Fishing ,camping, hiking traveling by car.
Specification:
Lumens: 450
Body Material: Aluminum
Light Source: LED Bulbs
Wattage: 8W
Battery Type: Lithium Ion Rechargeable
Waterproof: Yes
Color: Black
Lighting Distance: 50-100 m
Switch Mode: High/Middle/Low
Support Dimmer: 5-8 files
Function: Shock and water Resistant
Model of LED Beads: Q5
Highest brightness (maximum flux) : 100 lms -240 lms
Stalls: 4-speed
Continuous lighting time: 2-3.5 hours
Time Life: 100,000 hours