Cat hair all over the house?

 

This brush will help you in addition to relieving your kitten's stress! 
This brush will help your pet to clean itself from dead hair at the same time that it receives a delicious massage.
With their bristles they can make the animal feel caressed and with the internal compartment for cat grass your pet will love it!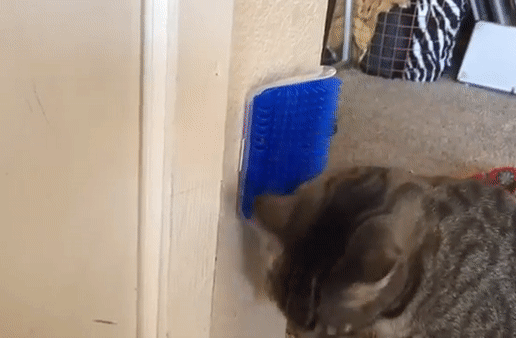 ➡️ Cat Self Grooming: This Self Grooming Comb Brush is an automatic cat grooming aid, designed according to the cat's lifestyle, helps to remove and collect loose hair. Your cat will enjoy it very much.
➡️ Safe: This Self Grooming Comb Brush is made of eco-friendly plastic and softer plastic bristles, ensures gentle massage and grooming without damaging the cat's skin. The soft bristles will never fall off, please feel free to use.
➡️ Easy to Install: Fits almost all wall corners, table legs, and closet corners. It can be easily mounted on flat surfaces or corners with stickers or double-sided screws. Tips: Paste it after confirming the position. Please don't stick it on the cold wall surface, or it will leave marks when removed. 
➡️ Easy to Clean: This corner brush will help to remove and collect loose cat hairs, the brush part can be easily disassembled for cleaning and re-lock on the base, convenient for long-lasting use.


Specifications 
Size: 13*9cm/5.12*3.54 inches