A perfect tool for pruning shrubs and trees, and even for sawing wood for buildings. Featuring a 1/4 "saw chain for smooth cutting performance and powerful cuts. It is also very comfortable to use with the non-slip operating handle. Most of all, the chain can be changed without any tools, and it also comes equipped with a a protective hood. The charge indicator is very handy in showing when it requires charging.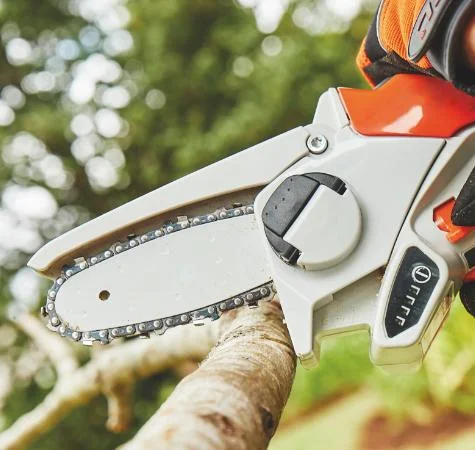 This pruner is suitable for a variety of jobs from gardening to small projects. Suitable for hobbyist or professional alike, a great addition to the lawn care toolbox.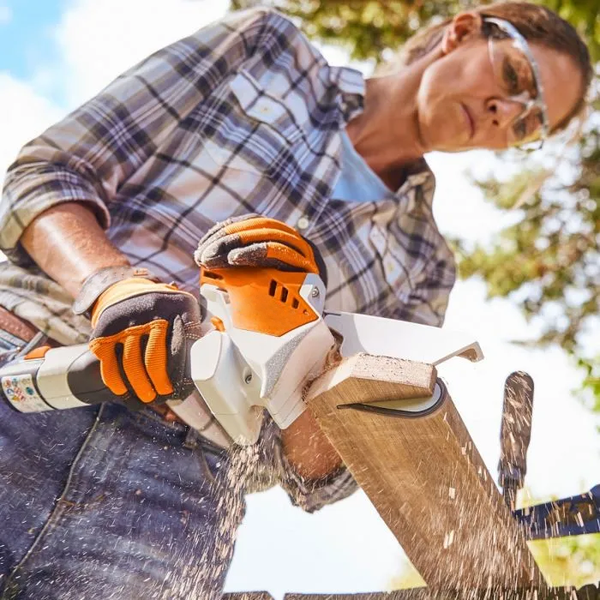 It is a flexible tool with a huge range of uses. Perfectly suited for pruning scrubs or trees. building with wood and cutting up any wooden stuff.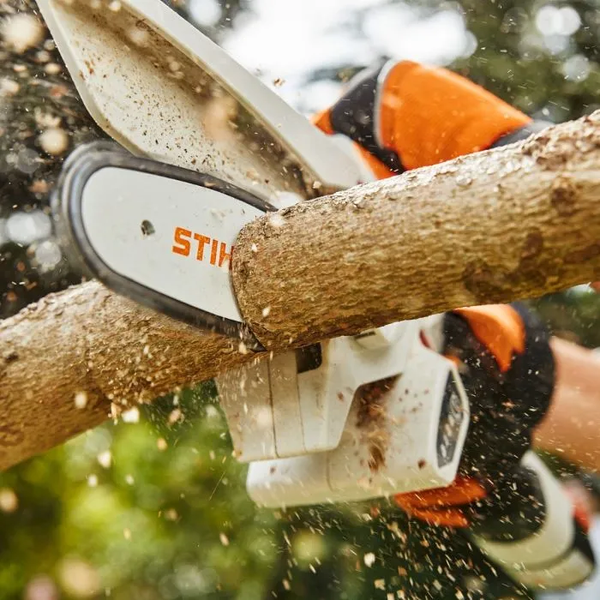 ¼" PM3 SAW CHAIN
This pruner features the easily removable ¼" PM3 Saw Chain, which is renown for its smooth and precise cuts with a very low vibration.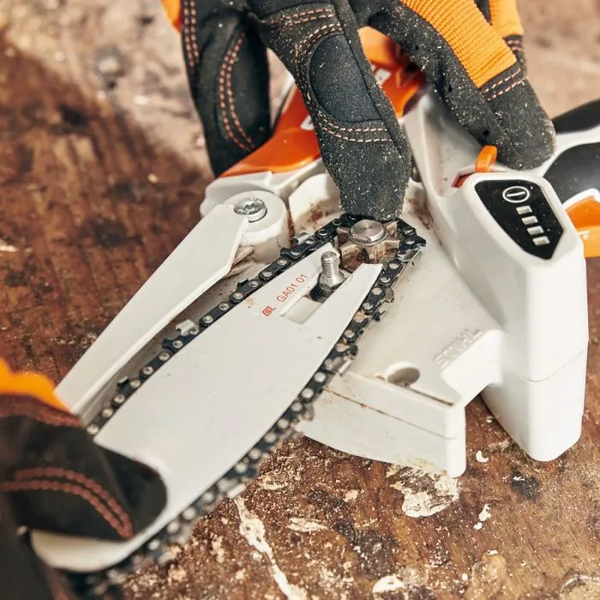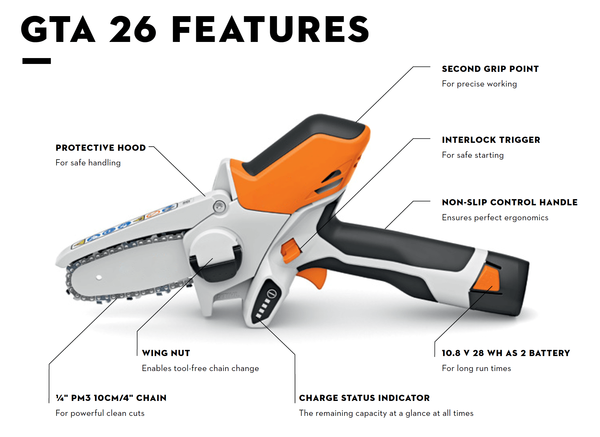 For usage instructions, just adjust it up to full speed and then slowly move it towards the intended position for a cut, allowing the saw to do the work. This is important as trying to pressure it for a faster cut might lock up the pruner. While a more gentle approach allows the pruner to more easily go through the wood. 
Unexpectedly there is little vibration while the tool is in use unlike others, it can be used repeatedly comfortably. Not to mention that since it is battery powered, the noise generated is also far quieter at 77dBA, only slightly louder than an average vacuum cleaner.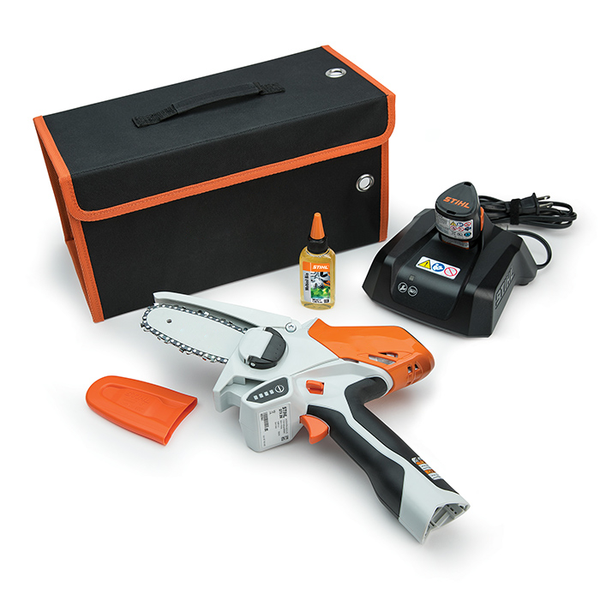 Pros
Power to size ratio
Lightweight
Comfortable and easy to hold
Advanced safety features
Included in the set
1 x AS 2 Lithium-Ion, 28 Wh, 10.8 V
1 x AL 1 standard charger
1 x 10 cm Light guide bar
1 x 10 cm 1/4″ PM3 saw chain
1 x Multi oil Bio, 50 ml
1 x black/orange carry bag with eyelets for wall-mounting